I've never been much of a supporter of Valentine's Day. In fact over the years I've down right hated the holiday, despite being single or taken. These days I'm just becoming indifferent to it. I personally believe that you don't need one day to show someone you care, you should do it all throughout the year. That being said, here are my ideas for ways to show your special someone just how much you care. There are so many different little things you can aside from the standard flowers, chocolates. While still appreciated and nice
gestures, I think I can say that thinking outside the box will score you way more points.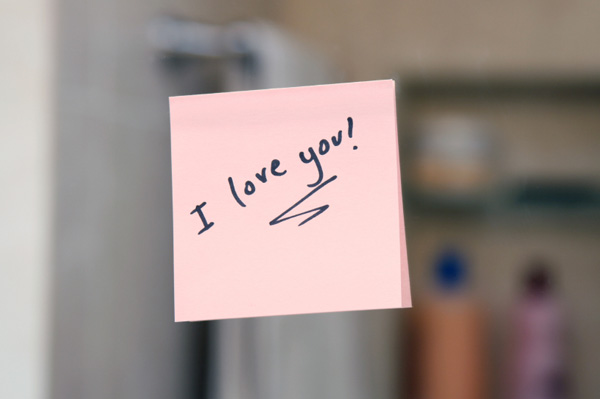 1) Leave them a cute note. Write down a little something, even if it's just to have a great day and leave it somewhere for them to find randomly. Perhaps in their coat pocket, wallet, or in a cupboard. A little, unexpected reminder out of the blue will definitely brighten their day
2) Surprise them at work with their favorite snack or beverage. I cannot tell you how many long days at the office I sit wishing I could have something other than the lunch room coffee. Bringing them a special treat during the day at work is a really good excuse to surprise them and let them know you're thinking of them throughout the day.
3) Plan a little weekend get away or day trip. Most people get so caught up in the routine of every day life that they don't take time for themselves and their relationships. A weekend getaway to Banff, Jasper or even Calgary or Edmonton is a great opportunity to do something out of the ordinary. Take them on a hike, to the zoo or an art gallery, something different than your usual weekend routine. Even a day spent out of town for a nice meal would be a great surprise.
4) Get a photo of the two of you printed and framed. A happy picture of the two of you together will serve as a great minder of the fun you had at that specific moment. With technology these days, people don't print photos anymore and sometimes forget about photos deep in the files in your computer or cell phones.
5) Call them. People pick up the phone less and less these days. They rely on the convenience of texting, emailing, Facebook, Twitter, etc. Instead of sending them a text, pick up the phone to see how their day was or tell them you miss them. Guaranteed they will be happy to hear your voice instead of receiving the typical daily text message.
Honorable Mention: Make a mix tape (well, CD). I absolutely love mix tapes. Find a bunch of songs that remind you of your significant other, or memorable times you had together. Make them sappy, fun, something they've never heard before. If you want to get really creative, make your own CD cover to go with it! Personalized and original, you can't go wrong with a mix tape!
You can see I have a recurring theme of surprises! It doesn't matter what you plan on doing, as long as your heart is behind it, it will make your significant other smile. Making someone happy is the best way to show you care.